2009 F.O.UWSS Reunion FL

and
other old pictures of years past
photos courtesy of Gerry Flowers & Erasmo Riojas

Linda Hubbell; click on photo to see her pictures
https://elticitl0.tripod.com/photolog/photolog.htm
Older UWSS webpage

AD Clark and Doc Riojas
passing of Morris Lee Barber, 91, of Severna Park, Maryland, on 27 December 2016.
It is sad to report the passing of our Shipmate Morris "Lee" Barber
Lee served as a member of UDT-11, UDT-3, UDT-1, UDT-12, and eventually as a UDT and Underwater Swimmer School Instructor. Lee Barber was awarded a Purple Heart with Valor and a Presidential Unit Citation for duties performed during the Battle of Balikpanpan, Borneo during WWII

Memories of the Past from the BUddyLine

John Sedlak

Lt. Hennigen Lt. Furruggiaro

Harold Navy SEAL and DV1

UWSS Divers

UWSS Staff that closed the School
George Webber ('69) Air Force Para-Rescue graduated UWSS
Gerry Flowers
From: Gerry Flowers
To: Erasmo "Doc" Riojas
SUBJ: Imagine Marine Corps Boot Camp with the last name of Flowers and being Canadian.
Doc, They told me from the get go that I would never make it through because I was a pussy from Canada with a pussy last name and they were going to be happy to throw me off the Island. Parris Island.

I was not allowed to send my clothes home like everyone else and the three Drill instructors had me leave my civvies in the mailing box (everyone else mailed home?) and they drew me a map of how to get off P.I. with a right turn and directions to the bus station. Each D.I. ponied up five bucks each and put it in the envelope with the directions.

First Photo:
Did you know this about me....this surprised the shit out of me when it was announced in the squad bay and it was also the proudest day of my life on the Grinder at graduation when they announced that the Series Honor Man, was From Toronto, Ontario Canada. Doc, I got a standing ovation from all those in the crowd watching. Parents, brothers, sisters of all the Marines and no one from my family from Canada. Doc, I was one proud MOFO. That is where I found the "Never Quit Gene" was in my DNA.

Miss you doc, and hopefully ...... talk to you soon...
Your friends...........Gerry and Terry.
Doc Rio's Reply: We miss you also. Perhaps in 2017, If we are still above ground, Lil Rio and I will fly up to Washington State and you can pick us up at the airport and take us to Vancouver?


click on the book to go to STORE to buy it
OKAY guys and Gals; I promised a lot of things to a lot of you. Remind me and I will keep my promises. docrio45 [at] gmail.com thank you Rio

Jerry Hammerle, ? , A.D. Clark, Dante Stephensen
Bob Holmes at VA getting treated for Lymphoma of the throat OCT 2014
UWSS , when it first was commissioned
Kappesser, Hazelwood, and Stone
UWSS Key West FL and the Boat House with LCPLs
Crowell and Pappi Huett and Bob Shouse UWSS instructor staff , Lt. to Rt.: Shelby Jones, Joe , Bob Shouse, Doc Mc Laughlin, ??, Provasnick, ??, Dow Byers, ??, ??
Lee Barber UWSS instructors of years ago, Note Bob SHouse, 3d from left, he was a white hat
Dow Byers built the Shark, Ernic Caltenbach was the model for the diver
UWSS "U" Boat used for open sea dives at the 12 mile Reef Key West FL.
I will snail mail you all the photos that Jerry Flowers and Doc Riojas took. Please snail me $1.50 in stamps with your full snail mail address. Email : docrio45 [at] gmail DOT com please request them. Take all you want from this site.
Robert Bornmann
via docrio45 [at] gmail DOT com

to NmccJeanaAquad., NMCharlie, NMJim, NMJan, NMAndré In the summer of 1954 Charles Aquadro and two other graduates, Eugene Mayberry and Henry Long, of the University of Tennessee Medical School in Memphis were ordered to Navy duty under instruction at the Naval School, Deep Sea Divers, in the Washington DC Navy Yard. Although contemporaries and acquaintances they were not , because of the Tennessee practice of running classes on a quarter system, strictly classmates. At DSDS their mentor and intructor was Ed Lanphier from the Navy Experimental Diving Unit. Assignments after training were: Aquadro to Underwater Demolition Unit One in San Diego [comprised of UDT-11, -12 and -13], Mayberry to UDT-21 in Norfolk, and Long to the Salvage School in Bayonne NJ.

After his tour of Navy service Henry Long went into private practice in Tennessee. Eugene Mayberry entered a residency in Internal Medicine at the Mayo Clinic and stayed on there afterwards, rising to CEO of the Clinic before his retirement a few years ago. Charlie Aquadro went on to a varied career in the Navy, then worked with Jacques Cousteau in Monaco, and with TAP Pryor in Honolulu before entering private practice in North Carolina. Charlie always viewed Lanphier as his mentor. He tele-phoned regularly to discuss diving subjects and problems. Whenever Aquadro was in DC or later Buffalo he would drop by Ed's lab to continue these conversations face-to-face.

Ed Lanphier was the perfect guide for these young JGs. His knowledge of the field of undersea medicine was extensive, his energy and enthusiasm were infectious, and the three were for him a training field for the Manual on SCUBA medicine that he was working on - which was ultimately published as part of the Navy Diving Manual. In every phase of his career Ed Lanphier's intelligence and drive made him stand out. This was true of his early training at the Loyola University college of medicine, his fellowship at Penn, his work while on active duty in the Navy, his years at SUNY Buffalo school of medicine; and that part of his career after he trained for the priest-hood in the Episcopal Church and became professor at the University of Wisconsin. [He told me once that upon entering his seminary he felt, after wandering for many years, that he had at last come back home.]

Ed's name, Lanphier, was not French, as I had originally surmised, but Welsh. It comes from a long Welsh place name which begins LLANFAIR, and refers to the Church of St Mary there. In my church hymnal is an Easter song set to an old Welsh melody entitled "Llanfair". The words begin, "Christ the Lord is risen today, Alleluia!" Ed died in 1999 in Madison WI, and those words express well, I think, how Ed felt about his life.

Robert C Bornmann
Gaudeamus Igitur
(trans. R. Masciantonio)
submitted by: Robert C. Bornmann MD
Gaudeamus igitur
Juvenes dum sumus
Post jucundum juventutem
Post molestam senectutem
Nos habebit humus.

Let us rejoice therefore
While we are young.
After a pleasant youth
After a troublesome old age
The earth will have us.

Ubi sunt qui ante nos
In mundo fuere?
Vadite ad superos
Transite in inferos
Hos si vis videre.

Where are they
Who were in the world before us?
You may cross over to heaven
You may go to hell
If you wish to see them.

Vita nostra brevis est
Brevi finietur.
Venit mors velociter
Rapit nos atrociter
Nemini parcetur.

Our life is brief
It will be finished shortly.
Death comes quickly
Atrociously, it snatches us away.
No one is spared.

Vivat academia
Vivant professores
Vivat membrum quodlibet
Vivat membra quaelibet
Semper sint in flore.

Long live the academy!
Long live the teachers!
Long live each male student!
Long live each female student!
May they always flourish!

Vivant omnes virgines
Faciles, formosae.
Vivant et mulieres
Tenerae amabiles
Bonae laboriosae.

Long live all maidens
Easy and beautiful!
Long live mature women also,
Tender and loveable
And full of good labor.

Vivant et republica
et qui illam regit.
Vivat nostra civitas,
Maecenatum caritas
Quae nos hic protegit.

Long live the State
And the One who rules it!
Long live our City
And the charity of benefactors
Which protects us here!

Pereat tristitia,
Pereant osores.
Pereat diabolus,
Quivis antiburschius
Atque irrisores.

(vers. C. W. Kindeleben 1781)

Let sadness perish!
Let haters perish!
Let the devil perish!
Let whoever is against our school
Who laughs at it, perish!

David PaAaina
Please help me ID the photos. Right mouse the photo, get the photo number and email it to me with their names. I am doing a collage of all the faces because we did not take a group photo. I want to be informed if I leave somebody's face out of the collage.

Erasmo "Doc" Riojas his daugher: Sylvia D. Riojas-Vaughn and Paul Vaughn
Meaning of Flag Draped Coffin
All Americans should be given this lesson. Those who think that America is an arrogant nation should really reconsider that thought. Our founding fathers used GOD's word and teachings to establish our Great Nation and I think it's high time Americans get re-educated about this Nation's history. Pass it along and be proud of the country we live in and even more proud of those who serve to protect our 'GOD GIVEN' rights and freedoms.
---
I hope you take the time to read this ... To understand what the flag draped coffin really means ... Here is how to understand the flag that laid upon it and is surrendered to so many widows and widowers.

Do you know that at military funerals, the 21-gun salute stands for the sum of the numbers in the year 1776?




Have you ever noticed the honor guard pays meticulous attention to correctly folding the United States of America Flag 13 times? You probably thought it was to symbolize the original 13 colonies, but we learn something new every day!

The 1st fold of the flag is a symbol of life.

The 2nd fold is a symbol of the belief in eternal life.
The 3rd fold is made in honor and remembrance of the veterans departing the ranks who gave a portion of their lives for the defense of the country to attain peace throughout the world.


The 4th fold represents the weaker nature, for as American citizens trusting in God, it is to Him we turn in times of peace as well as in time of war for His divine guidance.


The 5th fold is a tribute to the country, for in the words of Stephen Decatur, 'Our Country, in dealing with other countries, may she always be right; but it is still our country, right or wrong.'


The 6th fold is for where people's hearts lie. It is with their heart that They pledge allegiance to the flag of the United States Of America , and the Republic for which it stands, one Nation under God, indivisible, with Liberty and Justice for all.

The 7th fold is a tribute to its Armed Forces, for it is through the Armed Forces that they protect their country and their flag against all her enemies, whether they be found within or without the boundaries of their republic.




The 8th fold is a tribute to the one who entered into the valley of the shadow of death, that we might see the light of day.



The 9th fold is a tribute to womanhood, and Mothers. For it has been through their faith, their love, loyalty and devotion that the character of the men and women who have made this country great has been molded.

The 10th fold is a tribute to the father, for he, too, has given his sons and daughters for the defense of their country since they were first born.




The 11th fold represents the lower portion of the seal of King David and King Solomon and glorifies in the Hebrews eyes, the God of Abraham, Isaac and Jacob.




The 12th fold represents an emblem of eternity and glorifies, in the Christians eyes, God the Father, the Son and Holy Spirit.


The 13th fold, or when the flag is completely folded, the stars are ! uppermost reminding them of their nations motto, 'In God We Trust.'




After the flag is completely folded and tucked in, it takes on the appearance of a cocked hat, ever reminding us of the soldiers who served under General George Washington, and the Sailors and Marines who served under Captain John Paul Jones, who were followed by their comrades and shipmates in the Armed Forces of the United States, preserving for them the rights, privileges and freedoms they enjoy today.

There are some traditions and ways of doing things that have deep meaning. In the future, you'll see flags folded and now you will know why.

Share this with the children you love and all others who love what is referred to, the symbol of ' Liberty and Freedom.'


MAYBE THE SUPREME COURT SHOULD READ THIS EXPLANATION BEFORE THEY RENDER THEIR DECISION ON THE PLEDGE OF ALLEGIANCE.
FORWARD IT; MAYBE SOMEONE WITH THE NECESSARY POWER, OR POLITICAL AND FINANCIAL INFLUENCE, WILL GET IT TO THEM.

IN THE MEANTIME, MAY GOD PROTECT US ALWAYS.


ONE NATION, UNDER GOD, WITH LIBERTY AND JUSTICE FOR ALL.

Gerry Flowers says Whataburger is a great burger; Doc Rio agrees!
---
The below STUFF was taken from an old web site on TRIPOD.COM long long time ago

Fraternal Order of the UnderWater Swimmer School
"Any man who may be asked in this century what he did to make his life worthwhile ... can respond with a good deal of pride and satisfaction, 'I served in the United States Navy'."

-- President John F. Kennedy
1963, Annapolis, MD

No thanks to you, Mr. Kennedy, for leaving my SEAL brother, A. Dee Clark, on some ungodly mountain in CUBA as a Forward Air Observer to direct the airstrike agains Fidel Castro's troops.

The Fraternal Order of the UWSS Key West FL is open for membership to all its students, staff, and those who are recommended by a voting member to become an associate member. We meet every two years at a different USA site. First reunion set up by "Pappy" Hewitt ( who has disappeared from our planet ) & MCPO Driscoll at Key West FL . The Second reunion was at Panama Beach FL. A. Dee Clark, our secretary - treasurer is awaiting your suggestions for the third reunion in 2002.
Is your photo and history on Navy Log? it should be!
| | |
| --- | --- |
| | Solomon ATKINSON CWO(SEAL) |

LCDR LINDA HUBBELL (D.V.O.) LCDR, USNR: the best looking SCUBA diver in the USN.
| | |
| --- | --- |
| | John Cooke BREWTON LTJG (SEAL) |
WILLIAM N. BRUHMULLER III
Born 08/10/1935
MALDEN, MA

Rank
BMCM (SEAL)

---


Service Dates 01/1953 - 03/1978
is your photo and history on Navy Log?
| | |
| --- | --- |
| | Instructor Gene Cahill (DV)(PJ) and wife: |
COOPER RIVER, SC 1958




EDWARD ALVA GARD
Born 06/21/1934
PHELPS, NY

---

Rank
MN2

---

Service Dates
07/1951 - 02/1960

---

Service Branch
USN
SIGNIFICANT DUTY STATIONS
EODU-2 CHARLESTON, SC

NAVORDFAC MINE DIV., YOKOSUKA, JAPAN

COMINRON 3 MINE DISPOSAL TEAM, KOREA

USS SYMBOL AM-123
SIGNIFICANT AWARDS
KOREAN SERVICE MEDAL

UNITED NATIONS SERVICE MEDAL

NATIONAL DEFENSE SERVICE MEDAL

NAVY GOOD CONDUCT MEDAL
GERALD J. CLARK
Born 07/05/1937
ELKTON, SD

Rank
PH1

Service Dates
05/1956 - 08/1975

Service Branch
USN
4/3/99

BERNARD WESLEY DIGGS JR.
Born 04/01/1928
MATHEWS, VA

Rank
LCDR

Service Dates
05/1946 - 07/1976

Service Branch
USN
| | |
| --- | --- |
| | James HAZELWOOD LT (SEAL) USN |
WILLIAM H.HAMILTON JR.
Born 08/13/1927
SAN DIEGO, CA

Rank
CAPT (SEAL)

Service Dates
06/1945 - 05/1986

Service Branch
USNR



Alvin 0. Harrelson

Rate


Service Dates


Service Branch
US Navy
---
| | |
| --- | --- |
| | Neil "Pappy" Hewitt Rate: PMCM (DV) Branch of Service: US Navy originator of the F.O. UWSS Key West FL 1998 |




JOHN W. HOBBS
Born 11/23/1927
WAXAHACHIE, TX

---

Rank
GMCS(EOD)

---

Service Dates
01/1944 - 06/1967

---

Service Branch

USN
I
Louis "Hoss" Kucinski

Born "


Rank
BMCM (SEAL)

Service Dates

Service Dates
09

SERVICE BRANCH USN
Fred & (Ruth Anne) Lehman

Rate : Snipe


Service Dates


Service Branch
US Navy
RYAN J. McCOMBIE
Born
ELKTON, SD

Rank
CAPT (SEAL)

Service Dates


Service Branch
US Navy

---

EARL CLIFTON PRICE
Born 04/25/1922
SAMPSON COUNTY, NC

Rank
LCDR

Service Dates

05/1940 - 08/1970

Service Branch U. S. Navy



ERASMO RIOJAS
Born 08/14/1931
DOLORES, TX

Rank
HMC (SEAL)

Service Dates
09/1948 - 11/1970

SERVICE BRANCH USN

SIGNIFICANT DUTY STATIONS

SUBMARINE ESCAPE TRAINING TANK, PEARL HARBOR, HI

USS COUCAL (ASR-8)

SUBMARINE ESCAPE TRAINING TANK, NEW LONDON, CT

USS SKYLARK (ASR-20)

SEAL TEAM TWO, USNAB, LITTLE CREEK, VA

SIGNIFICANT AWARDS

BRONZE STAR W/ COMBAT V (2)

PURPLE HEART (5)

NAVY COMMENDATION MEDAL W/COMBAT V

NAVY ACHIEVEMENT MEDAL W/COMBAT V

COMBAT ACTION RIBBON
---
| | |
| --- | --- |
| | D. SCHAIBLE CAPT (EOD)(SEAL) Branch of Service:USNavy |
is your photo and history on Navy Log?



ROBERT W. SHOUSE
Born 12/15/1926
MACON, GA

Rank

ENC (SEAL/SS)

Service Dates

12/1943 - 11/1966

Service Branch
USN
is your photo and history on Navy Log?

DONALD STONE
Born 05/30/1930
PHILADELPHIA, PA

Rank
HMCS (SEAL)

Service Dates
04/1951 - 08/1970

Service Branch
USN
John H. SMITH

Rate : LT (EOD)


Service Dates


Service Branch
US Navy

Is your photo and history on Navy Log?

Ty ZELLERS
Penna?

Rank
BMCM(SEAL)

Service Dates
1943 to 19 75

Service Branch
US Navy
David Sutherland "the rodent"

Rate:BMCM (SEAL) Branch of Service: U.S. Navy
is your photo and history on Navy Log?
"YourPicture"


Name "YOUR NAME" send info.

Rate


Service Dates


Service Branch
US Navy
The Fraternal Order of the UWSS Key West FL.
Welcomes your Photograph and History
Here! Please send "Doc" Riojas docrio45 [at] gmail DOT com
your photo, your class graduation certificate. 4819 Meadowglen Drive, Pearland TX 77584
If you wish to join the Brotherhood, Two years membership will cost you $25.00 for two years. Payable at the reunion .
---
"Andy" Anderson, Vice President FO UWSS Key West FL
A. Dee Clark, Sec-Treas F.O. UWSS Key West FL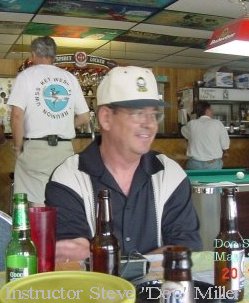 Steve "DOC" Miller; He relieved Erasmo DOC Riojas at UWSS in 1966.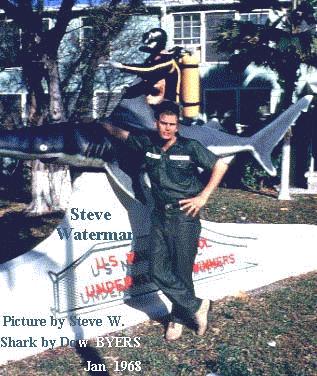 Steve Waterman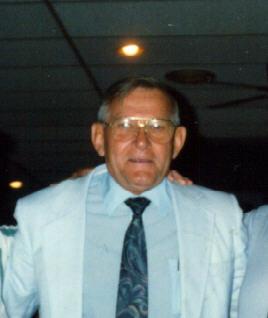 Ev Barrett
Erasmo "Doc" Riojas and Jerry "Indian" Sweezy
"Nasty" Nash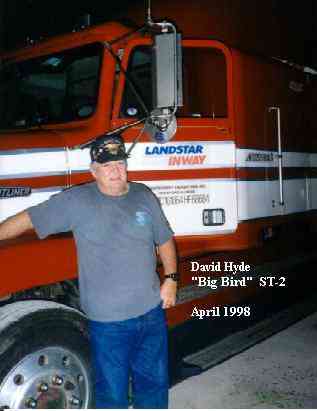 David "Big Bird" Hyde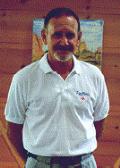 Robert DOC Clark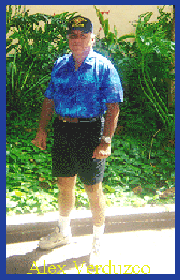 My Friend Alex Verduzco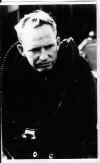 John Francis Rabbitt, UWSS instructor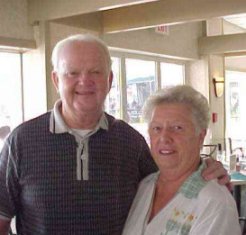 Gene Cahill, UWSS Instructor
Jim Hazelwood, UWSS instructor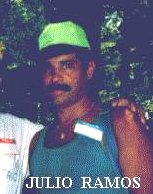 Julio Ramos ST-2

Issac"Ike" Rodriguez TM2 (SEAL) KIA at the Panama "Fiasco" He rests at the Nat.Cemetery Houston TX. Section J Grave 747.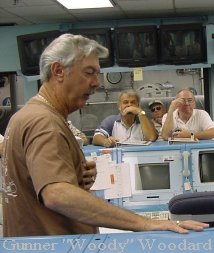 Gunner "Woody" Woodard UWSS instructor
Claude E. Manley's (EOD) Class
| | |
| --- | --- |
| The webmaster "Doc" Riojas on liberty in SAIGON 'nam | Mi Vida Loca - Copyright ©1998 - All Right Reserved |
Is your photo and history on Navy Log? it should be!
NAVY LOG search a name
The goal of the Navy Log is to create a lasting legacy of honor that reaches across generations and tells the story of our Sea Service veterans. We must remind and educate Americans of the true cost of these freedoms, so they will always respect those who fought to protect them. Registry in the Navy Log is free, but we encourage everyone to join The United States Navy Memorial to show your support of our brave men and women in uniform.
Folks are asking Doc Riojas "how to find a picture" on www.sealtwo.org
HERE IS NOW !
SEAL TWO Photo ALbums by Doc Rio

Hooyah! A shouted term used often in SEAL Training that means:
Hell Yeah!

Fuck off

Fuck you

OH SHIT, not again!
SEARCH Engine ONLY for SEALTWO.ORG
Mi Vida Loca - Copyright ©1998 - All Right Reserved webmaster: Erasmo "Doc" Riojas email: docrio45 [at] gmail.com